I am not owner or administrator. Information has been posted here only for discussion.

Start: Aug 13th, 2019

Features: Expensive DDoS protection | SSL encryption | Unique design | Unique script | Registered company | Online chat

About HYIP:
X-BIT is an innovative online service. It provides an opportunity for ordinary people to participate in cryptocurrency trading. Cryptocurrencies present a big world of opportunities. But this world also carries huge risks. We all saw the dizzying rise of BitCoin. But which of you made money on its fall? The very few people did not succumb to general panic and stayed within the limits of common sense. They made a good profit. We work exactly with such traders. Our service allows such people to get half of the profits earned by professionals in the cryptocurrency trade. Discover the world of secure and profitable cryptocurrency. X-BIT – YOUR BEST CHOICE. JOIN NOW.
Investment Plans: 0.2958% hourly for 27 days | 0.4208% hourly for 22 days | 252% after 17 days | 352% after 13 days
Principal Return: At the end
Charging: Calendar days

Minimal Spend: $10
Maximal Spend: $50,000
Referral: 5%, 2%
Withdrawal: Instant

Payment systems: Bitcoin | Ethereum | Payeer | Perfect Money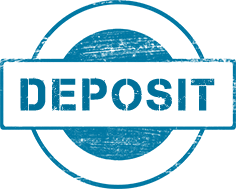 Date : 08/13/2019 15:59
From/To Account : U19311537
Amount : -165.00
Currency : USD
Batch : 275881083
Memo : Shopping Cart Payment.

Visit Now: http://x-bit.it/