I am not owner or administrator. Information has been posted here only for discussion.

Start: Aug 6th, 2019

Features: Expensive DDoS protection | SSL encryption

About HYIP:

ArabemiratesBank is a private limited company based in United Arab Emirates that provides web and mobile digital wallet services. Our mission is to provide the easiest and most secure digital currency value-added services for consumers and merchants. As a quite experienced and legally registered company in the field of fiduciary management and long-term investments. We have a group of the skilled financial professionals having a high level of knowledge and long term practice in the investment field. We have been working as a private fund since several years. Now we have opened our online project offering our projects worldwide. We provides various services related to placing your deposits in Bitcoin arbitrage & trading markets that brings high profits in a relatively short time. Funds invested in our company are used both to trade on the Bitcoin trading & arbitrage markets and to participate in the other financial activities. Our ArabemiratesBank limited company is engaged in the cryptocurrencies mining and investments in Blockchain, as one of the most promising technologies of the 21st century and achieved high results in its activities. ArabemiratesBank company as an innovative company, we accept deposit from basic cryptocurrencies as Bitcoin, Ethereum, Litecoin and we also accept PerfectMoney, and Payeer. The source of our inspiration has always been your trust and faith in the best ideals of online investing and passive income, which ArabemiratesBank limited company . personifies. And we will continue to follow the path determined by our doctrine of leadership and common interest, progressively developing together with you, our investors, jointly growing stronger, richer and more successful with every passing day.
Investment Plans:
0.5% - 25% daily for 720 - 10 days
Principal Return: At the end
Charging: Working days
Minimal Spend:
$10
Maximal Spend: No Limit
Referral: 5%, 2%, 1%
Withdrawal:
ManualPayment systems:
Bitcoin
|
Litecoin
|
Payeer
|
Perfect Money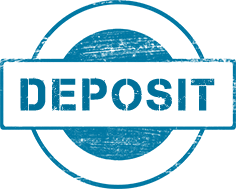 Date : 08/07/2019 20:09
From/To Account : U19345207
Amount : -65.00
Currency : USD
Batch : 275216380
Memo : Shopping Cart Payment.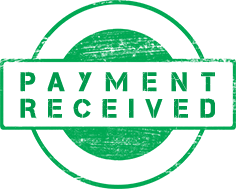 Date : 08/13/2019 15:58
From/To Account : U19345207
Amount : 3.25
Currency : USD
Batch : 275881017
Memo : Withdraw to Sqmonitor from ArabemiratesBank Limited Company!
Date : 08/10/2019 12:32
From/To Account : U19345207
Amount : 3.25
Currency : USD
Batch : 275526256
Memo : Withdraw to sqmonitor from ArabemiratesBank Limited Company!
Visit Now: http://arabemiratebuilding.com/