I am not owner or administrator. Information has been posted here only for discussion.

Start: Aug 15th, 2019

Features: DDoS protection | Unique design | Unique script

About HYIP:

Revenue sharing. Revenue sharing upto 120%. Advertising. Best advertising solutions to increase your traffic. How to buy adpacks? You need to first click on the option Deposit for your money appear in option purchase as this image proof: https://i.postimg.cc/66MFV3k5/dep.pngAfter you can click on option Revenue Sharing + AdPacks + Advertisements for add your ads + Buy AdPacks as explain this image: https://i.postimg.cc/yYDk1qVv/ads.png
Investment Plans:
2% - 2.2% daily up to 120% ROI
Principal Return: Included in %
Charging: Calendar days
Minimal Spend:
$10
Maximal Spend: $10,000
Referral: 3%
Withdrawal:
InstantPayment systems:
Perfect Money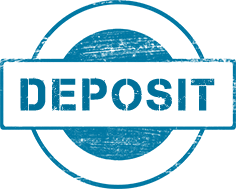 Date : 08/19/2019 16:42
From/To Account : U13677507
Amount : -30.00
Currency : USD
Batch : 276580715
Memo : Shopping Cart Payment.
Visit Now: http://mysharesads.com/