I am not owner or administrator. Information has been posted here only for discussion.
Start:
Nov 11th, 2019
Features:
Expensive DDoS protection
|
SSL encryption
|
Licensed H-Script
|
Dedicated server/IP
|
Unique design
|
Online chat
About HYIP:
Siivl is an international investment project. Our project will allow you to immerse yourself in the fascinating world of business and earn real money. Do your favorite things, enjoy life. And trust money management to the project! The project was created by competent programmers and experienced designers, as a result, you get effective and most importantly, honest profit. In order to start earning, you just need to go through a simple registration. The entire process of the Siivl project is built in such a way that each participant in the game can buy different real estate to choose from. The more expensive the property is, the more it will bring you income. The game interface is intuitive and informative for any participant, the implementation of all operations is very simple. Siivl online project opens the door to the world of business and money for each of you. Already now you can feel the excitement of wealth by going through the quick registration process and buy your first property! And to buy your first property, the administration of the game immediately after registration will give you a "BUILDING" worth $1. Our support system (24/7), which is ready to answer any of your questions at any time, will provide a pleasant atmosphere.
Investment Plans:
1% - 1.53% daily termless
Principal Return: Included in %
Charging: Calendar days
Minimal Spend:
$1
Maximal Spend: No Limit
Referral: 10%*
Withdrawal:
InstantPayment systems:
Bitcoin
|
NixMoney
|
Payeer
|
Perfect Money
|
QIWI
|
Yandex.Money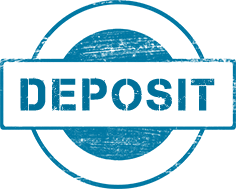 Дата операции: 21 Ноя 2019 20:05
ID операции: 894589858
Тип операции: перевод
Магазин: siivl.com
Статус: выполнен
Сумма списания: 30.00 $
Сумма получения: 30.00 $
Описание счета: Invoice #175546, sqmonitor
Номер счета в магазине: 175546
Visit Now: https://siivl.com/