I am not owner or administrator. Information has been posted here only for discussion.
Start:
Apr 5th, 2019
Features:
Expensive DDoS protection
|
SSL with extended validation
|
Licensed GC script
|
Dedicated server/IP
|
Unique design
|
Registered company
|
Online chat
About HYIP:
Put your money to work in stocks, bonds, ETFs, cryptocurrency arbitration, and mutual funds. We'll use all of them here to generate a stable income for you. We are a trusted company with a powerful base of experts who operate globally and are the best at what they do. What are we the best at? in speculation on markets and exchanges, we work with the best brokers in the world, thanks to experience and passion we fulfill 100% of our promises. If you're looking for a stable company on the market, you've come to the right place!. We will deal with your assets in a reliable and professional manner. We will find appropriate financial instruments to invest your funds and guarantee you the profit that is given in our investment plans.
Investment Plans:
2.5% - 5% daily for 25 - 50 days | 250% - 1000% after 25 - 60 days
Principal Return: At the end
Charging: Calendar days
Minimal Spend:
$10
Maximal Spend: $1,000,000
Referral: 6%, 2%, 1%
Withdrawal:
InstantPayment systems:
Bitcoin
|
Dogecoin
|
Ethereum
|
Litecoin
|
Payeer
|
Perfect Money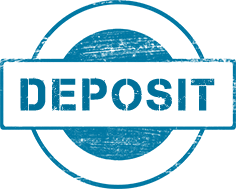 Date : 12/18/2019 19:32
From/To Account : U18519766
Amount : -30.00
Currency : USD
Batch : 294447927
Memo : Shopping Cart Payment. Deposit to NEVIS TRADE Ltd. User sqmonitor.
Visit Now: https://nevistrade.biz/